Women in Construction – West Coast Conference has teamed up with Graceworks to offer a Pre-Conference Workshop.
March 28, 2019
9:00-11:30 a.m.
Registration cost $60.00 per person
Total tickets to be sold 75

Fat-Free Gracewriting: Put Your Writing on a Diet!
Wimpy writing just doesn't get results! Gracewriting® teaches you to write with power by being clear, concise and correct. We help you write with grace by putting your reader's needs first.
In today's lightning-fast business environment, no one has time to read wordy emails, letters or reports. It's just good business to write succinctly and correctly, creating energized documents that connect with the reader.
This Graceworks workshop involves a lot more than putting pen to paper. We play games. We compete. We make peanut butter and jelly sandwiches! What does that have to do with better writing? Everything! Be ready to be big and bold as you experience Gracewriting®.
Learn about your workshop host, Judy Straalsund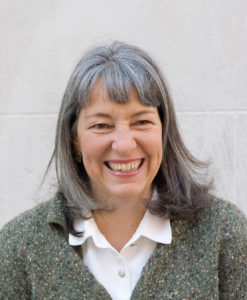 Judy Straalsund, Freedom Finder with Graceworks, spent 20 years working with corporations, providing creative solutions for a variety of programs, presentations and workshops. A dynamic combination of experienced corporate trainer, artistic director, copy editor and mountaineering guide, she's a born leader who aspires to help people achieve their best.
Based in Portland, Oregon, she's worked with and written for firms ranging from Intel to Hewlett Packard to the Portable Sanitation Association (i.e., the "Porta-Potty" folks). She has a strong background playing and teaching improvisation at a variety of venues, including ComedySportz Portland as well as for corporate and non-profit organizations. She's also copyedited content for companies such as Nike and Kodak. And to top it off, Judy is a trained practitioner of Whole Brain® Thinking.
So, whether it's rock climbing or preparing for your own Mount Everest of a presentation Judy is here to empower you to meet any challenge!
Register Today!