Women in Construction – West Coast Conference has teamed up with Graceworks to offer a Pre-Conference Workshop.
April 2, 2020
9:00-11:30 a.m.
Registration cost $60.00 per person
Total tickets to be sold 75

Empathy & Energy: The Neuroscience of Human Connections
Your ability to connect with others, listen to their needs, deliver critical information and share powerful stories is key to the success of your business. Do you struggle getting buy-in from clients or colleagues? Find it difficult to command the attention of your listeners? Are you losing work you should be winning? In this fun, highly interactive workshop, learn to listen, speak with your authentic voice and make human connections both intellectually and emotionally.
Many professionals prefer to leave emotions out of communication. However, studies show that information presented with emotional energy is significantly more likely to move your listeners into action. It's all about Empathy & Energy, and your body holds the key to activating both of these foundational principles of effective communication.
So, let's delve into and unpack the neuroscience behind Empathy and Energy in this hands-on Graceworks workshop. Nothing in your life gets done without your body consciously or unconsciously having a say in the matter. At the heart of effective communication is the conscious use of your body, both in making a human connection and in generating the emotional energy required to reach the hearts and minds of your listeners. We'll guide you through dynamic games and exercises that'll move you to powerfully connect with others and to positively affect not only your own emotional energy but your listener's energy as well.
Participants will walk away from this workshop with practical and specific tools for building strong relationships.
Motion can drive emotion, so let's get physical!
Learn about your workshop hosts, Carol Doscher and Joe Masi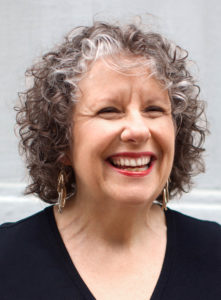 Carol Doscher, President & CEO (Chief Encouragement Officer) of Graceworks, has been captivating audiences since she performed in Broadway's "Sweeney Todd." For this former actress turned trainer and coach, it's not so far from the boards of Broadway to the boardrooms of America.
Since founding Graceworks in 1995, she's trained thousands of professionals globally to make that vital human connection in sales presentations, client meetings and lectures. Featured in The New York Times and on "Bloomberg Television," Carol also has published numerous articles on presentation and communication skills. Prior to her current work, she marketed design and construction services for many years.
Responding to the growing need for the human connection in the corporate world, Carol is a certified practitioner of Whole Brain® Thinking – a great tool to help people understand and leverage their own thinking preferences.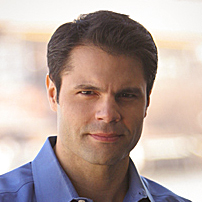 Joe Masi, Freedom Finder with Graceworks, has been leading individuals and groups towards greater freedom and healthier living for more than 20 years. As a coach, counselor and actor, Joe is a behavior change expert, guiding clients to use their mind, body and voice in new and more expressive ways.
Stationed in our Cleveland, Ohio office, Joe has trained and coached hundreds of Graceworks clients over the past several years. He holds graduate degrees in both counseling and drama, which have equipped him to effectively guide clients in fun and engaging ways through their process of personal transformation.
Joe is also a Whole Brain® Thinking practitioner, and uses this tool when working with clients. Referred to often as the "Gentle Giant," Joe's coaching is infused with a ton of heart and just the right amount of muscle.
Register Today!